Sports
Eagles can write own chapter tonight
Fri., Jan. 7, 2011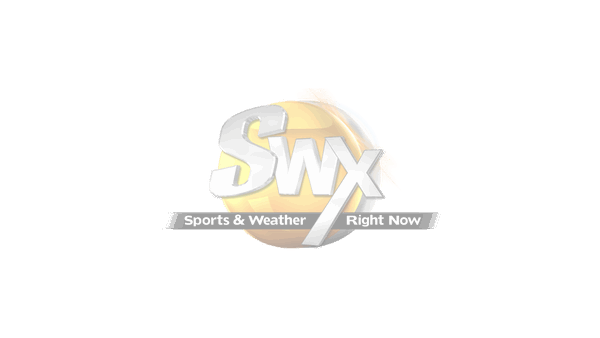 FRISCO, Texas – In any national championship game, there is a tendency among some to get caught up in the history of the two schools involved.
Which, in the case of today's NCAA Division I Championship football game between Delaware (12-2) and Eastern Washington University (12-2), might leave some of Eastern's faithful followers a bit doubtful of their team's chances.
History, in this case, is firmly planted on the side of Delaware – even though EWU comes in ranked No. 1 in the country among Football Championship Subdivision schools, and riding a 10-game winning streak that dates back to a 30-7 road loss to Big Sky Conference co-champion Montana State on Sept. 25.
Delaware, which was seeded No. 3 in this year's FCS playoffs after tying William & Mary for first place in the Colonial Athletic Association, is making its third title-game appearance, having captured the NCAA Division I-AA championship in 2003 with a 40-0 thrashing of Colgate.
Fifth-seeded Eastern has only reached the I-AA semifinals once, in 1997, leaving the Eagles as the supposed wide-eyed neophytes in this year's championship game, which kicks off at 4 p.m. PST at Pizza Hut Park.
But Beau Baldwin, EWU's head coach, is quick to point out that this particular Delaware team is no more familiar with this particular FCS title game, and the distractions leading up to it, than his own. And that is why he in convinced that history, no matter whose side it might seem to favor, will play no factor in tonight's outcome.
"Honestly, we don't discuss it all," Baldwin said, when asked about Delaware's history, which includes title-game losses to Eastern Kentucky (17-14) in 1982 and Appalachian State (49-21) as recently as 2007. "I'm sure Delaware and their coaches, having had some (title-game) experience, feel they can draw on some things, and I absolutely understand that.
"But for us, we can care less whether the 2009, 2008 or 2003 Delaware teams had success. All we're looking at is what we have to do to get a win versus the 2010 Delaware team.
"And that's a daunting enough task as it is."
Foremost among the concerns Baldwin and his staff have about the Blue Hens, is their talented, experienced and all-senior secondary, that is one of the best in the FCS.
Delaware coach K.C. Keeler feels at least two of his four defensive backs – 6-foot-2, 205-pound strong safety Anthony Bratton, and 6-1, 200-pound corner Anthony Walters – will be NFL draft choices. Baldwin is not about to question such sentiment.
"I would argue to say this (Delaware) secondary is as good as we've faced all year," Baldwin said. "So it's going to be a challenge. But offensively, our receivers and our quarterback, they're excited about that challenge.
"Our goal going into every game is to stay balanced on offense. And if we're having trouble throwing the football because their secondary is good such a good job, then, yes, it could be a long day for us."
Keeler hopes it turns out to be exactly that for EWU.
"Everyone makes their defensive adjustments a little bit differently," Keeler said. "And we make our adjustments through our secondary, which is pretty obvious when you see us play.
"Most people would say we're the best secondary in the country, so I think that's a strong suit of ours. But I think their experience is even more important than their talent, and that's going to be a big factor if we have success, because (Eastern Washington) takes a lot of shots downfield."
Walters, Bratton, free safety Darryl Jones and cornerback Tyrone Grant have combined for 266 tackles and 16 interceptions – seven of which came from Walters, who Keeler calls "the smartest player I've ever coached."
The veteran quartet will be challenged by an EWU passing attack that has been brilliant at times, and blasé at others.
Junior quarterback Bo Levi Mitchell has thrown for 3,194 yards and 34 touchdowns – which ties the single-season school record first set by Matt Nichols in 2007. And the transfer from Southern Methodist University has been at his best when standout running back Taiwan Jones is out of the lineup, which is expected to be the case again tonight because of a broken foot suffered in the quarterfinals.
But along the way, Mitchell has made his share of bad decisions, throwing 14 interceptions, which is something he must avoid against the Blue Hens' secondary.
"They have outstanding receivers, who win a lot of jump-balls," Keeler said of the Eagles. "You want to put pressure on the quarterback, but the quarterback knows exactly where to get the ball to. … So having an experienced secondary is the only way you have a chance to beat Eastern Washington, because they do such a great job with their passing game."
Subscribe to the sports newsletter
Get the day's top sports headlines and breaking news delivered to your inbox by subscribing here.
---
Subscribe and login to the Spokesman-Review to read and comment on this story