Sports
Roos: Red turf motivated Eagles
Ex-Eastern standout follows team to Texas
Tue., Jan. 4, 2011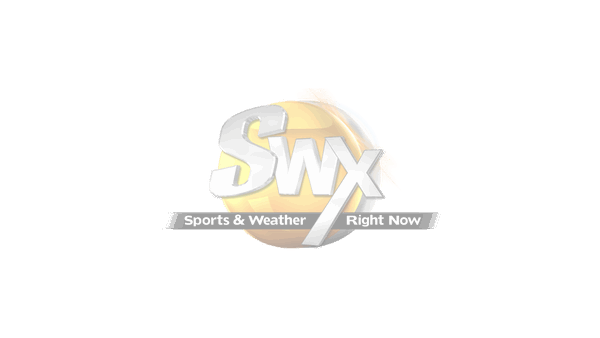 The major long-term investment former Eastern Washington University offensive lineman Michael Roos and his wife, Katherine, made in their alma mater's football program in late-January 2010 has paid some very quick dividends.
And now the couple plans to celebrate by traveling to Frisco, Texas, to watch Eastern's No. 1-ranked team take on Delaware in Friday's NCAA Division I Championship game at Pizza Hut Park.
"It's definitely going to be a special moment for both of us," said Roos, who was selected by Tennessee as the 41st overall pick in the 2005 National Football League Draft, and whose sixth season with the Titans ended with Sunday's 23-20 loss to the Indianapolis Colts. "I'm really proud to have it happen, and happy I can go there to watch Eastern play for a national championship."
Roos, who was named to five different All-America teams and honored as the NCAA Division I-AA Lineman of Year following his final collegiate season, didn't throw a block for Eastern this year. But it was the $500,000 pledge he and his wife made to the school's Red Turf project that helped the installation of the unique red Sprinturf playing surface at the Eagles' home field become a reality during the summer.
And Eastern (12-2) went 8-0 on "The Inferno" this fall en route to earning a share of the Big Sky Conference regular-season title, an at-large berth in the FCS playoffs, and the school's first appearance in Division I's only championship game.
Roos claims he's not completely surprised by the success his alma mater has experienced.
"They had a good team last year, but just weren't able to win some close games," he said. "This year, though, they were able to put it together, and everything seemed to click.
"I think the red turf definitely helped them. It seemed to unify everyone and give them more motivation to protect their home field."
Roos and his wife plan to fly into the Dallas area for the title game early on Friday, do some tailgating and attend a couple of pre- and post-game functions before returning to their home in Nashville on Saturday. Roos is among more than 60 former players, coaches or staff members who have notified Eastern officials they plan to attend the national championship game.
Roos took a look at the list of those expected to attend and was impressed by the names, as well as the numbers.
"I had no idea all those guys would be there, too," he said. "It's going to be fun to meet some of those guys I've heard of that played before me and see some of the guys I played with again."
As excited as Roos is about being in attendance at the title game – which was moved from Chattanooga, Tenn., to Frisco this year – he admits the experience will be a bit bittersweet.
"Every other year it's been in Chattanooga on a Friday night in mid- or late-December," he said. "So it wouldn't have mattered if we (Titans) would have had a home game or an away game, I could have gone and watched it.
"But with it being played in Texas in January, the only chance I had to go was if we didn't make the playoffs. And the only silver lining to not making the playoffs is being able to watch Eastern play for the national championship."
Subscribe to the sports newsletter
Get the day's top sports headlines and breaking news delivered to your inbox by subscribing here.
---
Subscribe and login to the Spokesman-Review to read and comment on this story