Sports
Seahawks wipe slate clean on road woes
Sun., Sept. 19, 2010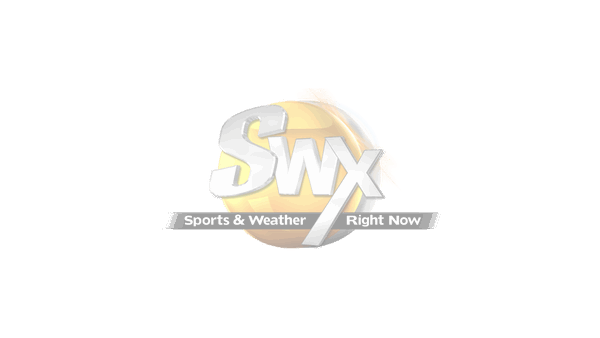 The futility can be arranged neatly into a timeline, a chronology of road wear that can be quantified by years for Seattle.
Two years since the Seahawks won an away game over anyone outside the NFC West.
Four years since Seattle won on the road against a team that entered the game with a winning record.
Six years since the Seahawks beat a playoff-bound opponent on the road.
The history of the Seahawks' road struggles speaks for itself. It's just that coach Pete Carroll doesn't happen to be listening.
"That has nothing to do with this team," Carroll said. "What has happened in the past, as far as I'm concerned, has nothing to do with what we are now."
Or where they are now, which is in Denver this afternoon at a site that has been historically problematic for visitors, and specifically for Seattle. The Seahawks are 5-20 in their history at Denver, and the Broncos have won 10 consecutive home openers, the longest active streak in the league.
Just don't expect Carroll to reference any of those facts before this game. Coach isn't talking about changing the team's fortunes on the road.
"His philosophy is a little different than the philosophies we've had in the past," quarterback Matt Hasselbeck said. "Basically we're not talking about it."
See no evil, speak no evil. Maybe that will work.
Seattle has beaten two teams on the road the past two years, winning in St. Louis twice and San Francisco once.
"Well, we haven't beat many teams in general in the last two years, so that stat doesn't really surprise me that much," Hasselbeck said.
True enough, but even in 2007 when the Seahawks were 10-6 and won a fourth consecutive division title, the Seahawks were a strikingly different team at home compared to the road. Seattle went 7-1 at Qwest Field, allowing an average of 13.9 points. They were 3-5 on the road, giving up 22.5, the fourth-largest scoring disparity in the league.
There's an easy explanation for this.
The vocal nature of Seattle's home crowd gives its pass rushers an edge at home, that fraction- of-a-second advantage against opposing offensive linemen who can't count on being able to hear the quarterback's cadence, instead watching to see the ball move. On the road, Seattle's offense is the one in danger of being drowned out by decibels.
Denver is the site of Seattle's last road win over a team that had a winning record entering the game. The Broncos were 7-4 in 2006, starting Jay Cutler for the first time, when the Seahawks won by three points on Sunday night.
Subscribe to the sports newsletter
Get the day's top sports headlines and breaking news delivered to your inbox by subscribing here.
---
Subscribe and login to the Spokesman-Review to read and comment on this story