Sports
Eastern gears up for offensive fireworks
Villanova brings experience, talent to Roos Field for FCS semifinal
Thu., Dec. 16, 2010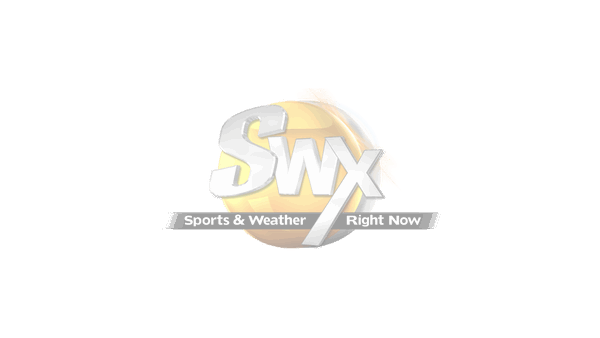 Villanova coach Andy Talley won't even hazard a guess as to how the national title his team won last fall might impact its chances against No. 1-ranked and fifth-seeded Eastern Washington University (11-2) in Friday night's Football Championship Subdivision playoff semifinal that kicks off at 5:05 at Roos Field. "I would like to think it would help," Talley said of last year's impressive title march, which culminated with a 23-21 win over Montana in the championship game. "But to be perfectly candid, it's hard to know, because last year we had the luxury of sitting at home for our first three playoff games." That certainly hasn't been the case this season for the travel-weary and unseeded Wildcats (9-4), who were exiled by the playoff selection committee to Nacogdoches, Tex., and Boone, N.C., to play their second- and third-round games. "So if you count this trip to Spokane, I think we've traveled something like, 4,400 miles," Talley said, "and I just don't know how we're going to respond. We were able to sit at home last year and watch other teams do that, but now the shoe is on the other foot. "And we're learning just how difficult it can be." Still, the Wildcats seem to be handling life on the road quite well, having followed up their first-round playoff bye with wins against Stephen F. Austin (54-24) and top-seeded Appalachian State (42-24). And EWU coach Beau Baldwin is expecting to get Villanova's best shot, no matter how far they've come to take it. "Obviously, they're as advertised," Baldwin said of the Wildcats, who feature an option-style offense built around senior quarterback Chris Whitney and senior wide receiver Matt Szczur. "They have a big, explosive offense and one of the best players in the nation in Szczur. "And they're the defending national champions." Szczur, a 5-foot-11, 195-pounder who also returns kicks and quarterbacks Villanova's 'Wildcat' offensive set, was the most valuable player in last year's title game, and did a little bit of everything in last Saturday's win over Appalachian State, running for three touchdowns, throwing for another and catching a scoring pass from Whitney. When asked about how he plans to deal with Szczur, EWU defensive coordinator John Graham did not try to be evasive. "Matty Johnson is going to get to know Mr. Szczur quite well," Graham said in reference to his junior safety, who leads the Eagles with four interceptions and ranks third in tackles with 87. "Basically, whatever side of the field (Szczur) lines up on, that's where Matt's going. "We're going to try to keep our best football player around him as much as we can. And when they line him up in the Wildcat formation at quarterback, we've all got to understand what he's going to do out of that – which is run the ball, or pull up and throw it like he did against App State." Villanova, with its three-man front and stacked linebackers, could also present some headaches defensively. "It's a defense a lot of people aren't used to seeing, and they play it really well," Baldwin explained. "In our league, we don't see much of it at all, so on both sides of the ball, they're going to be a challenge. "But what else would you expect when there are only four teams left?" Adding to Baldwin's concern is the fact that his big-play offense will be without its best big-play threat, junior running back Taiwan Jones, who broke his foot during last weekend's 38-31 overtime win over North Dakota State. In Jones' absence, true freshman Mario Brown and junior Darriell Beaumonte will handle most of the ball-carrying duties, with redshirt freshman Daniel Johnson and junior backup wide receiver Tyler Hart available for emergency duty. "It's very unfortunate their tailback isn't playing," Talley said of Jones, who ranks second among FCS players in both rushing (145.2 yards per game) and all-purpose (201.8 ypg) yardage. "He's phenomenal, and would have been the best running back we've seen all year. "I'm feel sorry for him that he won't be able to play in this game, but I'm sure a program like Eastern Washington that has been to the playoffs before and has earned so much national respect will come up with an outstanding and very capable running back to take his place. "Any time you playing No. 1 at their place, it's tough. They will be all we want, and more." The winner of tonight's game will advance to the NCAA Division I Football Championship at Pizza Hut Park in Frisco, Tex., to face the winner of Saturday's FCS semifinal between third-seeded Delaware and Georgia Southern.
Subscribe to the sports newsletter
Get the day's top sports headlines and breaking news delivered to your inbox by subscribing here.
---
Subscribe and login to the Spokesman-Review to read and comment on this story