Sports
Dean's return gives Eagles needed boost
Wed., Dec. 15, 2010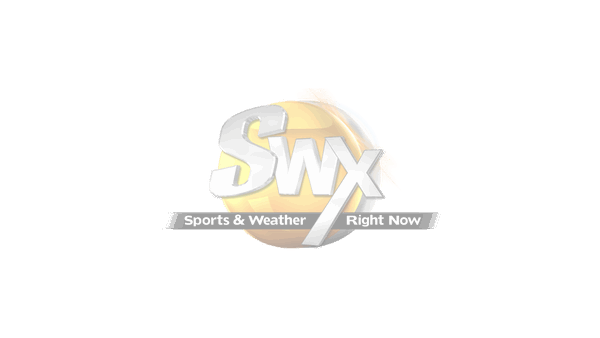 Kevin Winford lost his position as the starting point guard on Eastern Washington University's men's basketball team last weekend.
And the 5-foot-11 sophomore from Anchorage, Alaska, is elated about coach Kirk Earlywine's decision that not only moves him back to the shooting guard position he manned last season, but also drops the Eagles' point-guard responsibilities back on the broad shoulders of Glen Dean – which is where they belong.
Dean, a 5-10 sophomore from Seattle and last year's Big Sky Conference Freshman of the Year, missed EWU's first seven games with a stress fracture in his left foot, but returned to the lineup on Sunday, scoring 23 points in a 70-69 road loss to San Jose State.
And he is expected to be back running the point again tonight when the Eagles (2-6), who are still in search of their first win over an NCAA Division I team, entertain Seattle University (4-8) in a nonconference game that tips off at 5:35 at Reese Court.
"It's great to have him back," Winford said of Dean, who also had four assists and only one turnover in his season debut. "I mean, he's our real point guard, he's the guy that controls the floor, he's our general, and it really helps our team when he's out there, because he knows everything about our offense."
In Dean's absence, Winford was forced to do the majority of the ball handling for the Eagles. And even though his scoring average of 14.5 points per game is the best on the team, he expects it to improve – with an assist, or two, from Dean.
"He definitely knows how to get me, and everybody else on the team, shots," Winford said of Dean, who led the Eagles in scoring (12.2 per game) and assists (4.4) as a freshman last winter. "With him back, we're starting to see what this team can really be like."
Dean, who managed to stay in decent condition by swimming and riding the stationary bike, said he still has some rust issues to deal with.
"I'm not in the shape I would like to be in," he said, "but for coming back after that long layoff, I'm in the best shape I can probably be in at this point.
"I've been off my foot for two months, and it's my strong foot. So I'm still trying to regain some strength in it, so I can be more explosive coming off picks and stuff like that. It'll take some time. I've just got to stay positive."
Dean's 23-point outburst on Sunday should help his mindset – even though Winford claims it wasn't anything more than what he expected from his talented teammate.
"I played with him last season, and I know he's been working really hard, even though he hasn't been on the court," Winford said. "I figured he would come out and put on a show."
And it's a show Winford will have for a winter-long run, so he can get back to shooting the ball instead of distributing it.
"I hadn't played point guard since fifth grade, and that's a tough transition to make in college," Winford said. "It was fun trying it for awhile, but it's more fun to win."
Subscribe to the sports newsletter
Get the day's top sports headlines and breaking news delivered to your inbox by subscribing here.
---
Subscribe and login to the Spokesman-Review to read and comment on this story