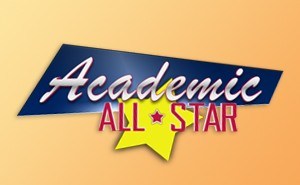 YAKIMA, WA - The Davis Pirates are heading to the state playoffs for the first time in program history. Linebacker Jacob Mortensen says he's ready for the challenge.

"The toughest part for us is being able to play the run and the pass at the same time. We really have to do a lot on the field. I mean I think it's probably the toughest position to play," said Mortensen.

Mortensen is a two sport athlete who originally gave all of his attention to baseball. "I've been playing baseball since I was about 4 years old. So I've always loved baseball but being with these guys here, they've really showed me how much I really love this game," Mortensen added.

Head coach Rick Clark sees him as an anchor on the team. "Morty's a special kid. He's been running our defense, getting them lined up for the last two years. He's a great teammate, unselfish kid, just the kind of kid you want on your football team," Clark added.

Mortensen is part of the international baccalaureate program at Davis. When he's not playing football and baseball, you can find him hitting the books. "Usually it takes 3-4 hours a night because this program's tough but if you really want it then you always find time," Mortensen said.

He thinks this year's Davis team is a special one. "We're just one big family and we've always got each other's backs and it's just a great feeling to have on the football field," Mortensen added.

And he believes you shouldn't count out the Pirates just yet. "We were so excited that we're finally able to show ourselves in the state playoffs. And everyone has this idea that Chiawana is just the team that you can't beat and we're ready to prove that that's not the case," said Mortensen.