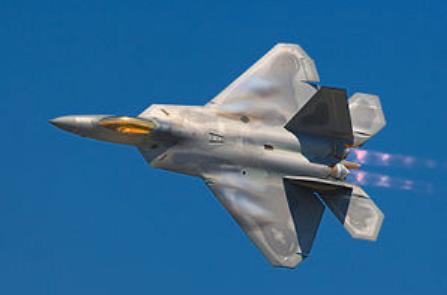 KENNEWICK, Wash. - The Tri-Cities Water Follies says the US Air Force's F-22 Raptor Team won't make an appearance at this year's Columbia Cup unlimited hydroplane races.
Military leaders say the cancellation is due to the federal budget cuts, which forced them to cut nearly all non-essential programs, including nationwide air shows.
Water Follies directors say on the bright side, the Historic Flight Foundation in Mukilteo plans to bring out the Grumman F7F Tigercat and F8F Bearcat for appearances at the HAPO Over-the River-Air Show this year.
The F7F Tigercat was originally designed as a combat carrier plane. It saw service during the Korean War, but only for fighting low-level forest fires. There are only six Tiger cats still flying.
The F8F Grumman Bearcat was among the last piston-engine flyers built specifically for World War II combat and was designed to meet and beat the infamous Japanese Zero. The plane could climb to 10,000 feet in just over a minute and has the distinction of being the first official plane used by the US Navy's Blue Angels demonstration team. There are only ten F8Fs flying today.