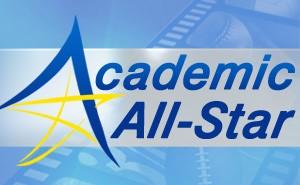 KENNEWICK, Wash. -- Kamiakin High School senior Courtney Nelson demonstrates leadership and success with her experience on the lady Braves.
"It's my senior year. I just know a lot of the girls on the team. I've been with them forever. I guess they kind of voted me to be the leader. So I just took a hold of it and went with it," Nelson said.
"She's played for one coach for three years and here her senior year she has to learn a new system and a new way to do things, and she just embraced that and been a great leading scorer on our team," head girls' basketball coach Lane Schumacher added.
Nelson has a 3.7 GPA. She received a scholarship to play basketball at Northwest Nazarene University. Nelson's family is a big influence.
"They're definitely my motivation. I always go home and they tell me what to do different. So I always want to just please them, make them happy," Nelson said.
She also knows when to bring the fun to her team.
"My birthday was last week and she organized a big water balloon fest in here. So this floor was just thrashed. They all had 4-5 water balloons and came running out and bombed me with those. I took the cream pie to the face," Schumacher admitted.
To nominate a local senior or see other academic all-stars, click here.