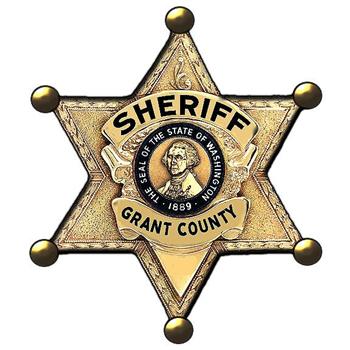 MOSES LAKE, Wash. - KHQ continues to learn new information regarding the ongoing child abuse investigation in Moses Lake. One week ago emergency crews arrived to find a mother on the ground giving her two year old boy CPR. The boy weighed less than ten pounds and detectives described him as "emaciated." They quickly flew the child by MedStar to Spokane and they did not expect him to survive. Tonight that baby is still on life support at the hospital.
Less than 24 hours ago a search warrant laid out the scary details of when emergency responders arrived at the home. We made a few more calls today to try to get answers about what the hospital is currently treating the baby boy for, but due to confidentiality laws they could not even confirm that he was at the hospital, let alone tell us what his condition might be. The Grant County Sheriff's Office said today that the boy remains in Spokane at Sacred Heart, but they have no idea what the boy's condition was that set all of this in motion.
On Tuesday, the search warrant described the boy as "skin and bone" and said that he had "no muscle tone, no hair and suffered severe malnutrition." Also within that document the detective said that the boy had no medical record and that the mother sought treatment for him through a Naturopathic Doctor. To give a better idea, this type of naturalist treatment is for people who do not believe in modern medicine. Most of these kinds of doctors employ lifestyle, diet, and exercise changes, along with a different type of natural therapy to help patients combat disease.
The search warrant revealed the boy was age two, closer to age three and weighed 8-10 pounds. The average weight of a two year old is 34 to 48 pounds.