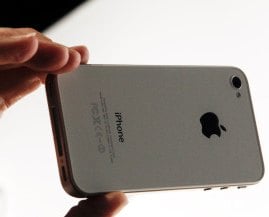 HUFFINGTONPOST.COM - iPhone users beware! Security company Kaspersky Lab expects the iPhone and iPad to be infected by malware within the next year.
While analyzing security vulnerabilities in Apple's operating system for Macs,Kaspersky also noted potential instabilities in iOS, Apple's mobile operating system.
"Our experience tells us that in the near future, perhaps in a year or so, we will see the first malware targeting iOS," Nikolai Grebennikov, Kaspersky's chief technology officer, told Computing.
As a security firm, it's in Kaspersky's interest to analyze and report on potential security threats, but to date instances of iPhone malware have been relatively rare. The few known cases have occurred within jail-broken phones. Android appears to be the platform to target; in 2011, instances of malware on the Android platform spiked 400 percent from the previous year. click here to read more