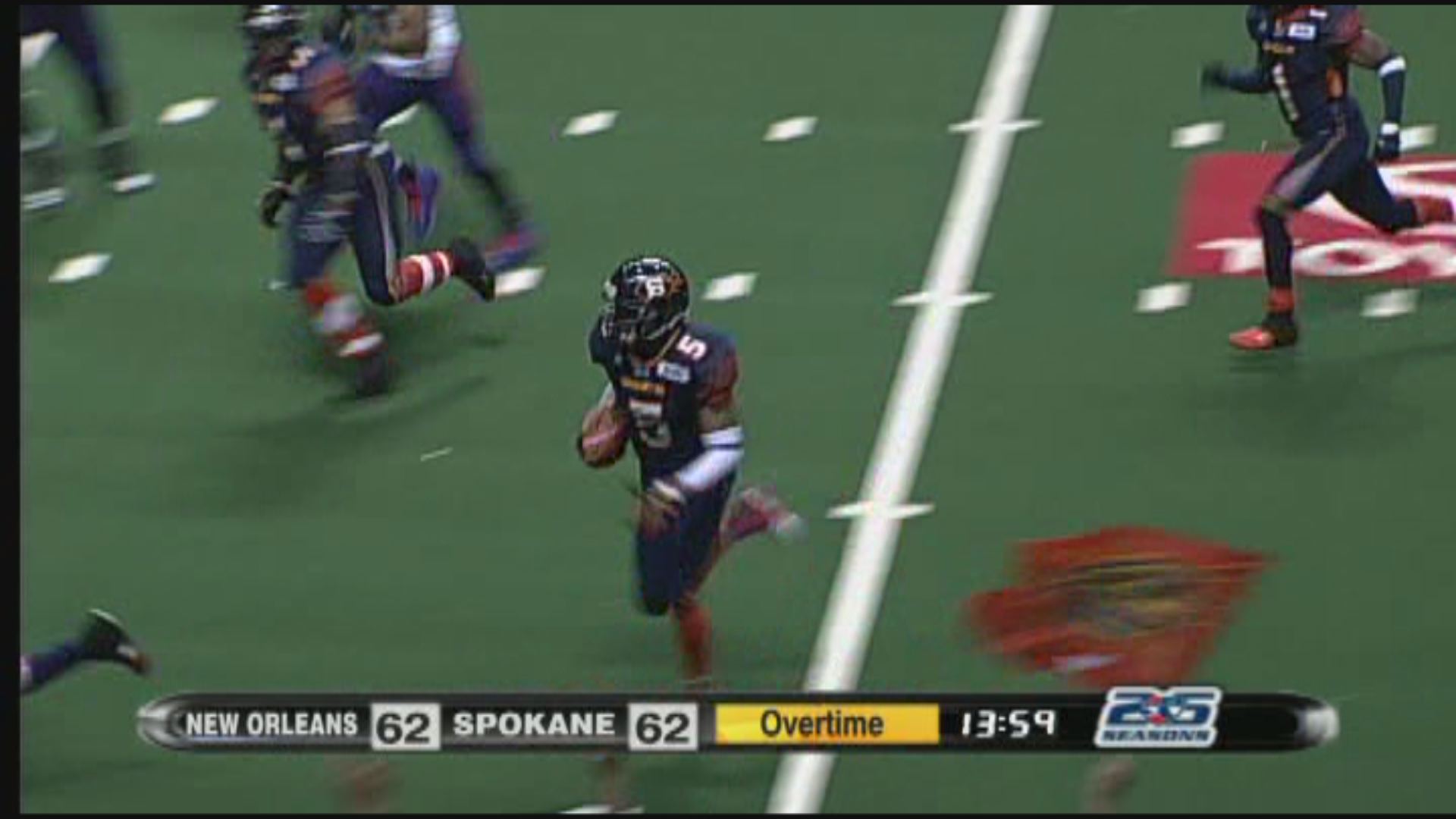 SPOKANE, WA (May 11th, 2012) – The Shock hosted the Voodoo in their Week 10 AFL match-up after Spokane went through major roster changes the past week, adding six new players to the mix.
The first half proved to be a defensive and penalty dominated half as each team would complete just over fifty percent of their attempted passes with the Shock being intercepted twice and the Voodoo once. New Orleans racked up 11 penalties for 76 yards in the first half alone to the Shock's 6 for 73 yards.
Special teams would lead the way for the Shock in the second half. Terrance Sanders would take two kick returns to the house to help the Shock maintain their one touchdown lead through the third quarter as back and forth action would continue by both teams.
Despite the Voodoo's best efforts to protect the ball in the fourth quarter and continue to put points on the board in rhythm with the Shock's special teams and offense, two missed PAT's would prove to be New Orleans' biggest foe down the stretch. As the Voodoo attempted to hold a 6-point lead, the Shock slowly used the remainder of the clock with under one minute left. Picking their way down the field the Shock drove the field to score on a Touchdown on a pass from Rowley to Steven Black with 2 seconds on the clock. In what seemed like a turn of bad luck, Spokane fumbled the hold on the go ahead PAT that would've sealed the game and instead forced an overtime period.
In the overtime period, the Shock would make short work of the Voodoo as Terrance Sanders would come up with a huge interception which he would return to the New Orleans 1-yd line to cap his MVP performance. On a 1-yd QB sneak, the Shock would score the game winning touchdown, ending the context by a final score of 68-62.