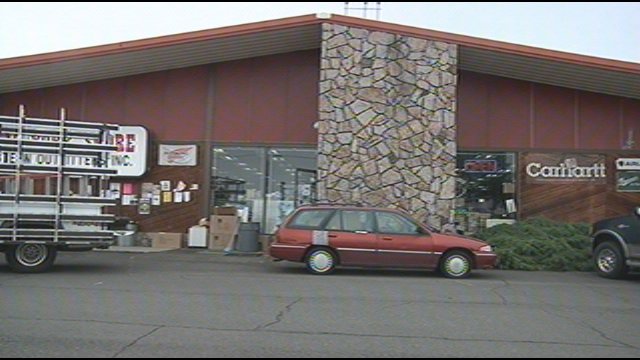 WALLA WALLA, Wash.—Police are investigating after a burglar breaks into a Walla Walla store and is shot and killed by the owner.
Around 2:30am Friday Sheriff's Deputies say 22-year-old Casper Chavira Jr. smashed a window and broke into the New York Store Western Outfitters at 2254 East Isaacs Avenue.
Deputies say the store owner, John Saul, lives at the store and saw the burglar. They got into a fight. The owner fired several shots at Chavira then called 911.
Police found the burglar outside with bullet wounds on his calf, torso and head. They have not said whether the shooting was inside or outside the store. Although, they have confirmed that five shell casings were found outside of the store.
Chavira was taken to Saint Mary's Medical Center where he died around 3:30am Friday.
The store owner would not talk with NBC Right Now. Sheriff's Deputies say he is not speaking with them either.
Chavira is a suspected gang member with an extensive criminal history. He has addresses listed in Milton-Freewater and Walla Walla. Deputies say he did steal belt buckles and belts from the New York Store. They have been recovered.